Guerrilla Stitcher (self-promotion)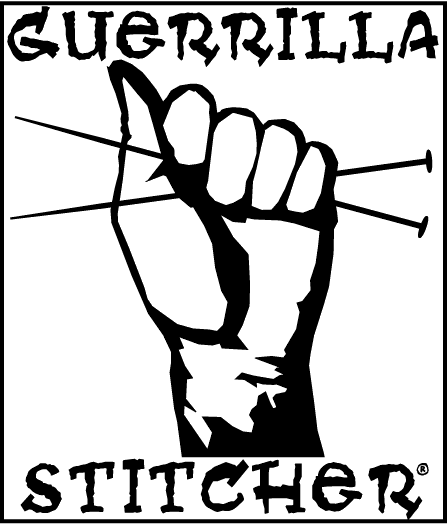 In an effort to 1) teach myself html, 2) share patterns I've developed, and 3) support my textile habit, I have started a new online business,
Guerrilla Stitcher
.
I don't plan to clog up this blog too much talking about it, but since it's a recent project and I'm really excited about it, mentions to it may creep in from time to time. If you're reading this blog, I'm interested in getting your feedback about the site.
Obviously, I need some content! - I've just had time to get the framework of the site together. I'm writing my first pattern now, which will be for the intermediate knitter. I hope to post it within the next week or two. Although I will be charging a small fee for this one, I am planning some free patterns, too. As the icon may suggest, things I'll offer will be a little bit punk, a little bit rock-n-roll.
I've opened a CafePress store, so if you like the icon you can buy it on a number of goods.
&thanks in advance for your constructive criticism.