On Being a Graduate Student...
This is not my work, but it's so funny. A graduate student in my department took real images from ready.gov and, uh, tweaked the captions a little: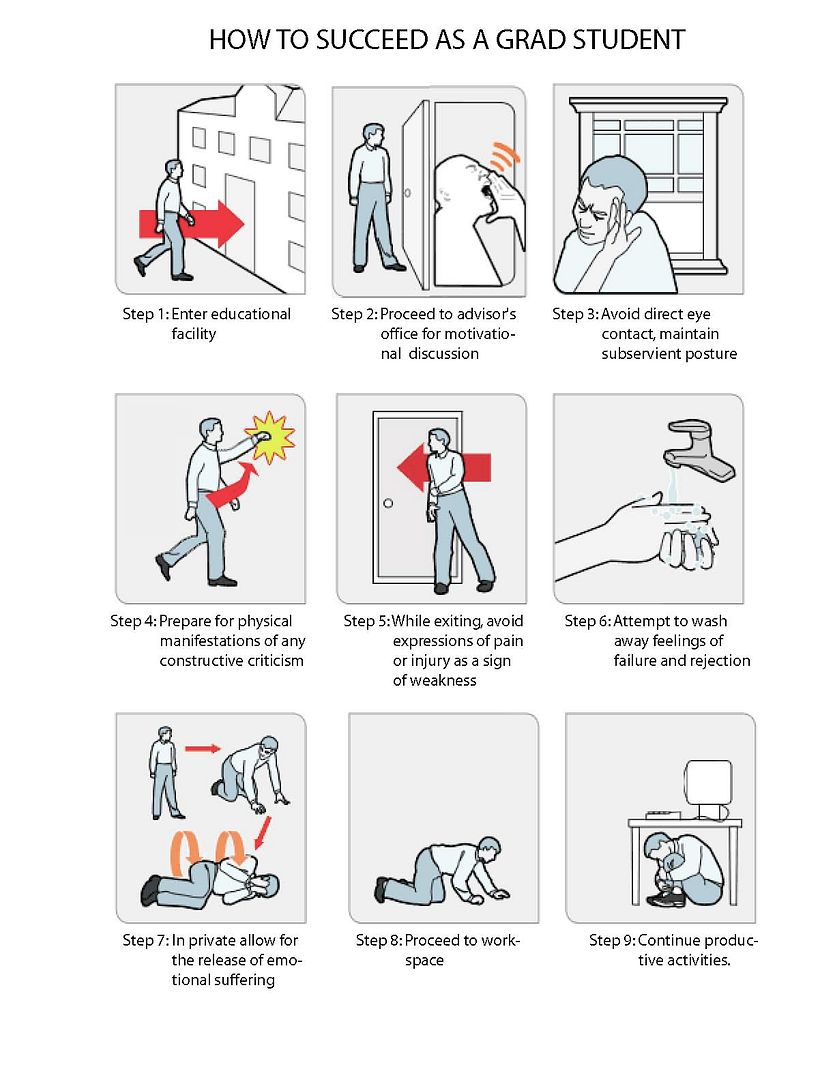 Thanks for the support, everyone. Unfortunately, I think that this blog will be peppered with little whines and uncertainties for the next few months even if I've discovered
PhinsheD
since my last post.